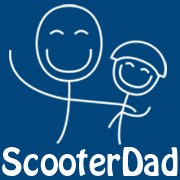 This article originally appeared on ScooterDad.com and has been reposted here for posterity.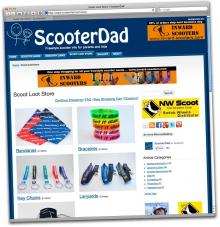 Check out the newly opened Scoot Loot Store!
---
ScooterDad is proud to announce that our Scoot Loot online store is now open! For those who may not have seen our new products in person or online, we have bracelets, keychains, dog tag necklaces, bandanas, and lanyards. All orders ship with free ScooterDad stickers and refrigerator magnets, while supplies last. Look for some upcoming contests to win yourself some Scoot Loot.
We've had great reception to our Scoot Loot products from both kids and parents alike. Parents love that they can provide inexpensive ways for their kids to accessorize. Kids love the creative options they have with products of multiple colors and multiple ways to show off their style. For example: our Get It Dialed bracelets come in 5 different colors and they have a snap closure so kids can wear them on their wrists, around their bars, scooter headtubes, or through the ventilation holes in their helmets, as Kota Sports' Savannah Schuetz showed us.
Scoot Loot products make great scooter-related birthday gifts, stocking stuffers, party favors, and back-to-school accessories. Check out the new ScooterDad Scoot Loot store now for freestyle scooter styling accessories today!
Get It Dialed bracelet
SCOOT LIKE A BOSS keychain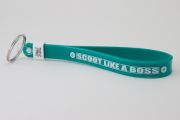 Live to Scoot - Scoot to Live rubber dog tag necklace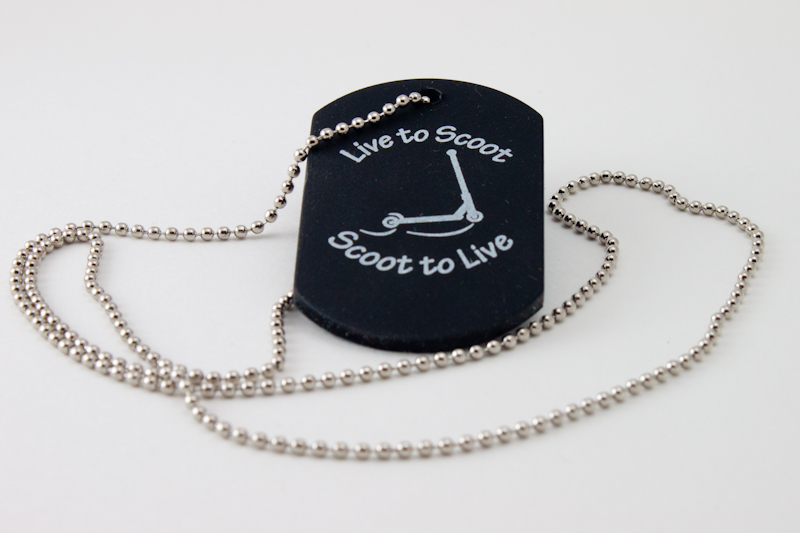 Scoot Steezy bandanas
Haters Gonna Hate - Scooters Gonna Scoot lanyards