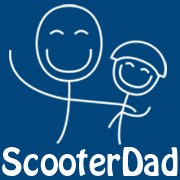 This article originally appeared on ScooterDad.com and has been reposted here for posterity.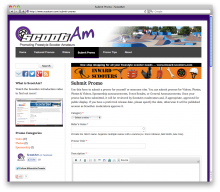 You can promote your own content such as videos, photos, and announcements on ScootAm.com!
---
Even if you're a great scooter rider, you still need to promote yourself in order to get the exposure needed to grab the attention of sponsors and promoters. If you're an unknown rider, you're stuck in a bit of a Catch-22 where you're not a well-known rider to get your videos posted to Inside Scooters or Impact Scooter News, but you can't become well-known if your content isn't being seen. Enter ScootAm.com, your online resource for promoting your own freestyle scooter content to gain exposure and notoriety.
The sole purpose of ScootAm is to provide a resource for lesser-known riders to submit their own content for promotion. Think of it like Inside or Impact for everyone else, except you don't have to face the same strict filters for content to be published. ScootAm moderators simply check content for significantly inappropriate content and, if clean, they approve it. Videos with soundtracks containing profane lyrics are usually okay. Violence and drug use in videos would not be. Obviously, hate speech would also not be acceptable content. Within 48 hours, moderators will review and approve (or deny) your promo and it will be published to the site.
Moderators can also specify exceptional promos as "featured" which will cause the promo to be marked with a border and a star so these promos stand out. Additionally, those promos will appear on the Featured Promos page.
Perhaps the most exciting feature of ScootAm.com is that each rider's promos will appear on their own page that can be found from the Riders page. Each rider will have a unique URL (e.g. http://www.scootam.com/rider/some-guy) where all of their promos will appear. Riders can then use this link to post on Facebook, Twitter, or share with their friends. As they add more promotion content, the posts on the rider's page will continue to grow.
You can also find ScootAm on the following social media outlets:
Watch this "What is ScootAm?" introduction video to learn more about ScootAm.com!