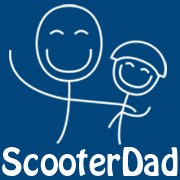 This article originally appeared on ScooterDad.com and has been reposted here for posterity.
The following article is presented as sponsored content from an advertising partner in collaboration with ScooterDad.com. The content has been reviewed and approved to ensure that it aligns with the purpose of the site.

Putting together your first pro scooter is a snap, but what happens when you are ready to upgrade parts down the road? Or when a replacement part derails a competition or great day of riding at the park? With the right tools and a little bit of know-how, you can easily get your scooter back in working condition so you can get back to riding.
Safety First
If you aren't comfortable with tools, don't worry. A complete pro scooter is almost always ready to ride right out of the box, or requires very little to put together the first time. As a rider progresses further into the sport, and starts upgrading and wearing out parts on his complete, then it may be time to put together a toolbox.
Any work done with tools, particularly bar cutting, should always be done by, or under the supervision of, a confident and experienced adult. Do not use saws, blades, or cutters if you do not know how to handle that specific tool. Don't risk your safety, limbs, or life just to make a repair.
Working on Your Pro Scooter
Every day, our customer service team at War Scooters gets calls about how to fix stripped bolts, and where to find replacement nuts, bolts, and axles. It is a common problem. "I see kids using the wrong tools to work on their scooters all the time and it usually results in stripped bolts that need to be cut out of the clamps (SCS)," says ScooterDad.
If you want to make your pro scooters last, you should definitely consider putting together the best tools for repairs. Here is a list of tools that are recommended by ScooterDad and our team over at War Scooters.
| Allen Set | Allen keys of various sizes are going to get you through a large part of scooter construction and repairs. A 5mm long allen is handy for ICS compression bolts, but a set of T-handle allen keys can be used for clamps, compression systems, brake bolts, and axles: - 5mm for axles, clamps, compression - 4mm for brake bolts - 4.5mm for Phoenix-style front axles - 6mm for larger axles |
| --- | --- |
| Wrenches | A medium (10") crescent wrench (or two!) should be in your toolbox for axle nuts, and an 8mm combination wrench for brake bolts. |
| Screwdrivers | A flat head screwdriver will prevent stripped nuts from spinning, and Phillips head screwdrivers are used for Grit, Crisp, and Lucky brakes. |
| Miscellaneous | A complete toolbox will contain some items that only a seasoned scooter rider would know to keep on hand, like pennies or nickels to use for clamp expansions, and blue threadlocker for axles and brake bolts. Sockets or nut drivers help with peg axle nuts Machine, and machine grease for headsets, clamp and compression bolts, and installing bearings. Bearings can benefit from Bones Speed Cream, and a rubber mallet will come in handy when removing bearings from metal core wheels. Avoid using WD-40W-D 40 on things as, it can ruin bearings. Some pro scooter parts need specific tools and a bit more know-how to take care of. Some of these tools may not live in your specific scooter toolbox, but it is good to have access to them or keep them in the garage for whenever they are needed. |
Working on Stripped Bolts
As we mentioned above, stripped bolts are a big problem when working on scooters. First, avoid using L-shaped allen keys when working on your scooter, since they are the biggest cause of stripped bolts. You can pick up a set of T-handle allen keys from Harbor Freight for under $7.00.
If the bolt is already stripped, there are two ways to attempt to remove it. We recommend this first method if there is a small amount of stripping. Place a rubber band over the top of the bolt and put the T-handle allen key into the hole. The rubber band will fill in the gaps of the stripped bolt and give some traction to the allen key. The second method uses a Dremel to cut a grooveline into the bolt so that it can be removed with a flathead screwdriver.
Working on Pro Scooter Bars
Scooter bars might need a bit more attention and work than some of the other scooter parts, and parents should be involved in the bar cutting process. Because SCS clamps compress the bars from the outside without the fork inside the bars, the slit must be cut off bars so they cannot compress under pressure from the SCS clamp. Cutting the bars at the slit allows for the bars to sit stable inside the SCS clamp. While a chop saw with a metal blade or an angle grinder with a cutting wheel can do the job, we recommend using a pipe cutter. (Not all pipe cutters will expand large enough for oversized or aluminum bars and some extremely hard bars, such as Phoenix Klaar bars, may damage pipe cutters.) Whatever bar cutting method you use, it may be best to relegate this task to the garage.
A flat metal file is great for cleaning up cuts on bars. The last tool you may find handy for pulling out torn bar ends: a cork screw.
Here is a demonstration of how installing a standard compression system uses a starnut, a nickel or penny, and requires bars with the slits cut-off: (Video no longer available.)
Another cool tool to have on hand will come from under your kitchen sink! When installing grips, use Windex to spray bars and inside of grips. They will slide on easily, and once dried, the Windex becomes a little sticky.
Working on Pro Scooter Headsets
If you are installing a standard headset with bearing cups on your scooter, you will need a hammer and a few blocks of wood. This method of installation works best if you have another person to help you.
Here is a demonstration of how to install a standard headset using those tools: (Video no longer available.)
Where to Buy Your Tools
You don't need to assemble a bunch of high-priced tools in order to keep your trick scooter whipping and grinding. Harbor Freight is a great resource for inexpensive tools that will keep your pro scooter going. A small, decent toolkit can be put together for $30-$40.
Where to Buy Replacement Hardware
One of the questions we get asked all of the time at War Scooters is where to get replacement nuts, bolts, and axles. While we would like to tell you that there is a specific nut or bolt that goes to your particular brand of pro scooter, the answer is actually a lot more simple. Any one will do, as long as it fits. Take your existing nuts and bolts down to the hardware store, and pick out a replacement that is the same size. That's it! No guess work, no high-priced parts. Simple hardware.
Replacement Parts
A competition could be ruined by a broken part. On a big comp day, you may also want to consider keeping some of these scooter parts on hand, just in case of emergency:
Bearings
Fork
Axles and nuts
SCS compression Clamps and HIC shims
Clamp and compression bolts
Headset shims
Dust cap shims
Bearing and wheel spacers
For more how-to videos and tips, come check us out at War Scooters How-To, or give us a call and ask us your pro scooter questions!